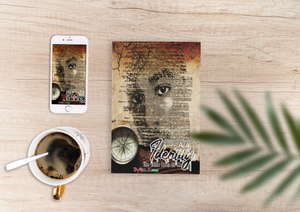 This is the follow-up to Identity: An Internal Philosophy. While An Internal Philosophy focused on what identity meant to me through the lenses of various societal tropes. The Extra Parts of Me locks in on what makes me who I am when all the philosophical stuff is out of the way.

What are these other parts of my identity?

This collection taps into that, it delves into my thoughts giving you the reader a better understanding of me. This book includes all the extras that were left out of An Internal Philosophy but are key parts of my Identity.
Publisher ‏ : ‎

 

Blurb (September 1 2022)

Language ‏ : ‎

 

English

Paperback ‏ : ‎

 84

 pages

ISBN-10 ‏ : ‎

1777688363

ISBN-13 ‏ : ‎

978-1-7776883-6-3

Item weight ‏ : ‎

 

102 g

Dimensions ‏ : ‎

 

12.7 x 0.84 x 20.32 cm
Apple Books  $5.99
Kindle/iOS version/PDF $5.99